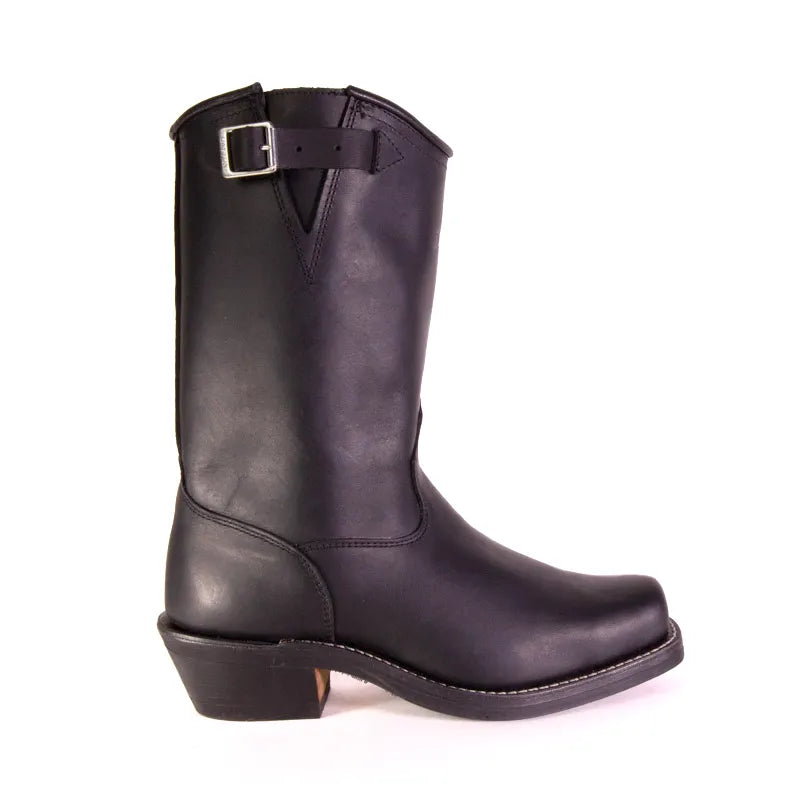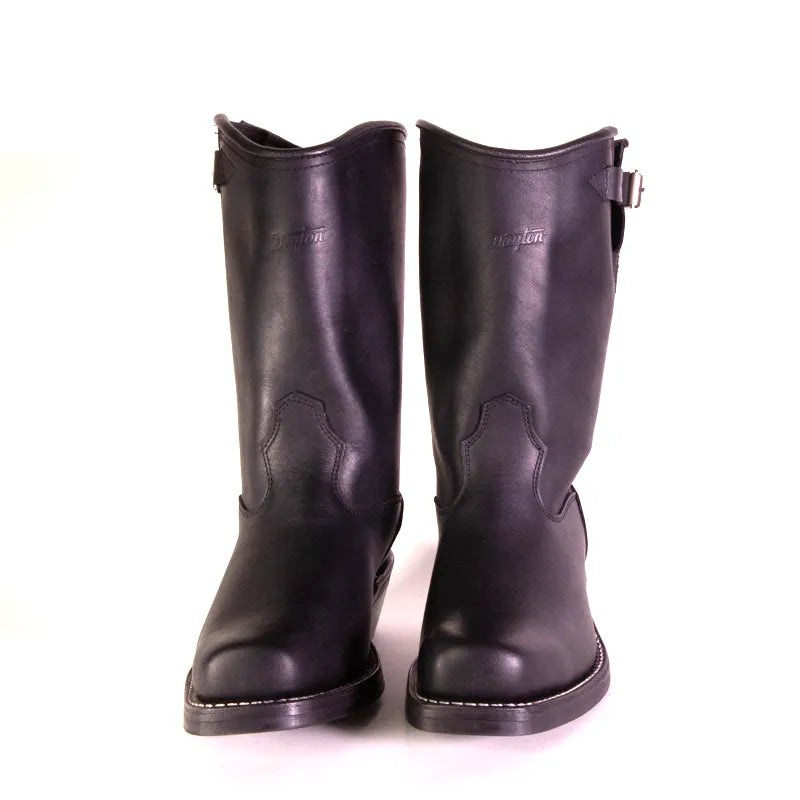 Engineer Square Soft Toe Boot - Black Oil Tan
Square Soft Toe
The Dayton 12" Engineer Boot is modelled on our original Engineer boot.  Made with 7-7 1/2 Oz. logger-tan full-grain leather, it is built tough to give superior wear and comfort in almost any environment. This 12" Engineer Boot is without the steel toe and has a square or "Snoot" toe.
Wohlford & Co footwear is based on UK men's sizing. This typically means one full size down from your standard North American men's sneaker size and two and a half sizes for women. For example, a men's NA 8.5 would be a Wohlford 7.5, and a women's NA 8.5 would be a Wolhford 6. Please refer to the sizing chart.
If widths options are available, pick a narrow width if you have a narrow foot or want a snugger fit.  Or, pick a wider width if you know you have a high instep, wider foot, or want a little more room. 
For in-store sizing, visit us during our store hours.
🍺 We have beer!
If you have any sizing questions, please feel free to contact us.
This boot is available in the following boot lasts.
Share