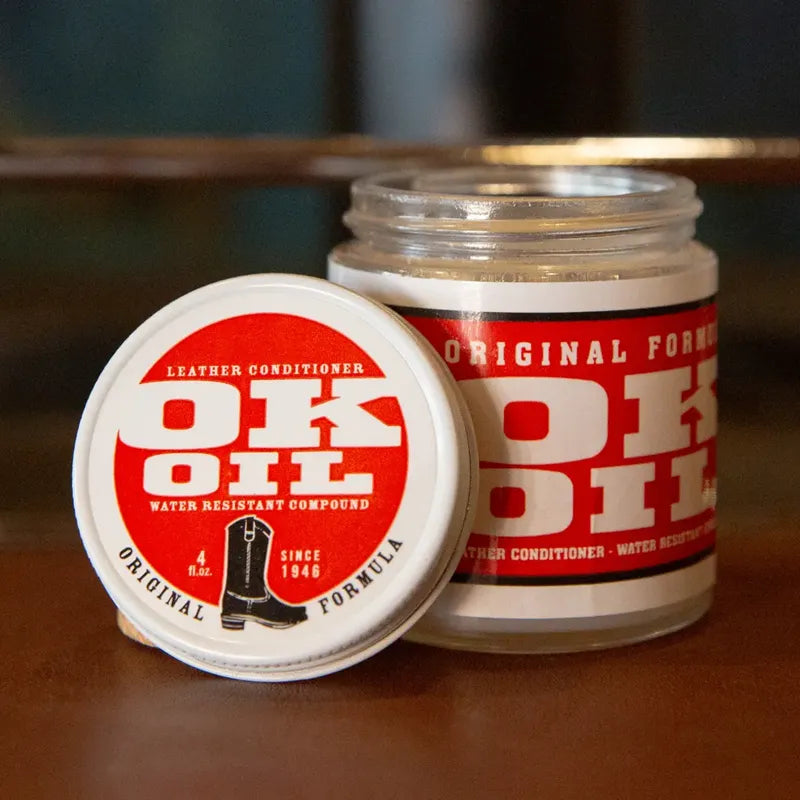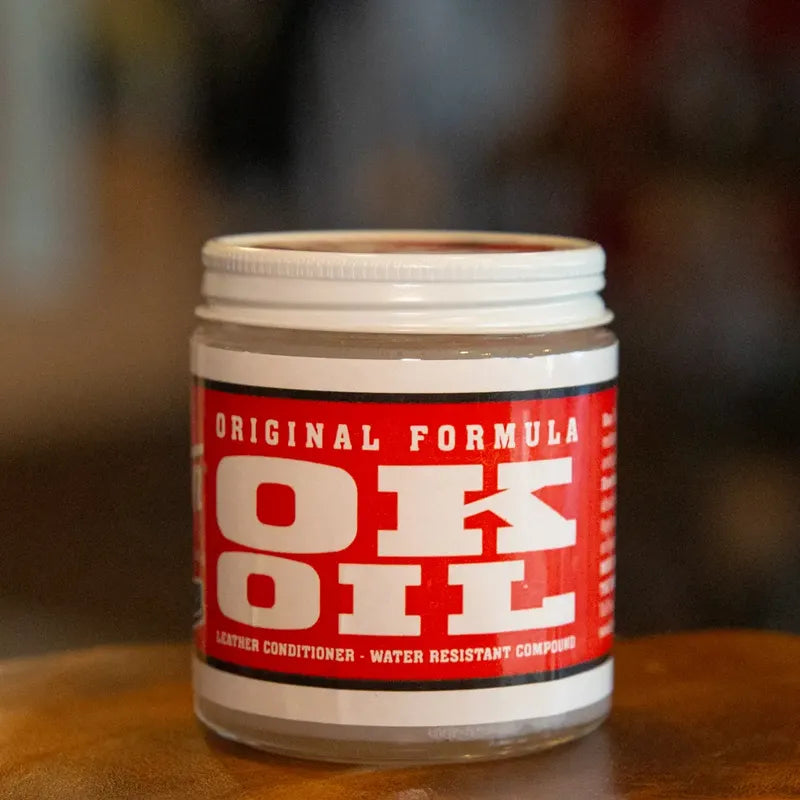 Wohlford & Co. OK Oil has long been recognized as one of the finest leather oil for boots in the world. Conditioning and treating your boots to allow them to last for decades.
Developed by Dayton's founder in the 1940s, OK Oil blends natural ingredients which help preserve and extend the benefits of premium quality leather, by protecting the leather and helping it to resist the effects of moisture and water.
Today, the same original secret formula is still carefully mixed by hand in small quantities in the Wohlford  factory store. With regular applications, OK leather boot oil conditions, softens, preserves and protects your fine leather products.
Try a little OK Oil, your boots and all your fine leather products will thank you for it!
Each OK Oil Jar is 4oz in volume, and 7cm tall by 6cm diameter.
Ok Oil will darken the leather when applied. 
USE: To condition, preserve and improve water resistance. Regular applications will extend life and quality of any good leather.
DIRECTIONS: Apply as much as the leather will absorb including stitching. Lightly wipe dry. Apply once per month and/or after cleaning. Or if your leather looks dry.
Share