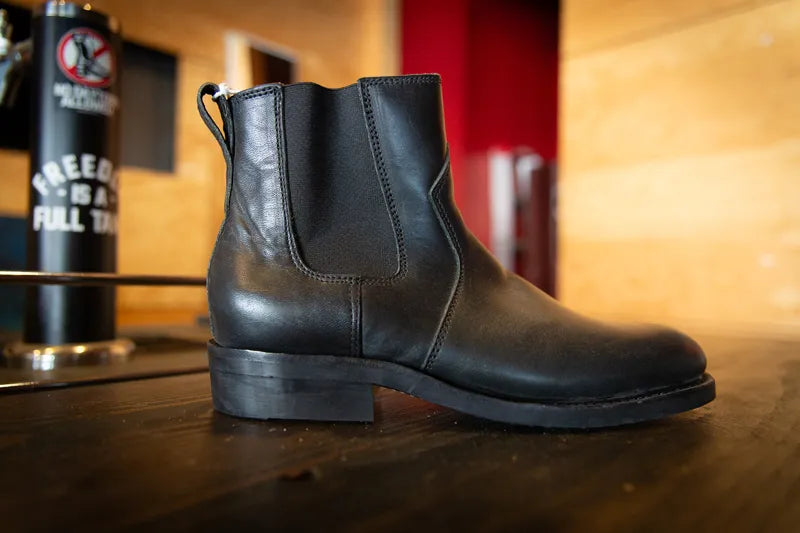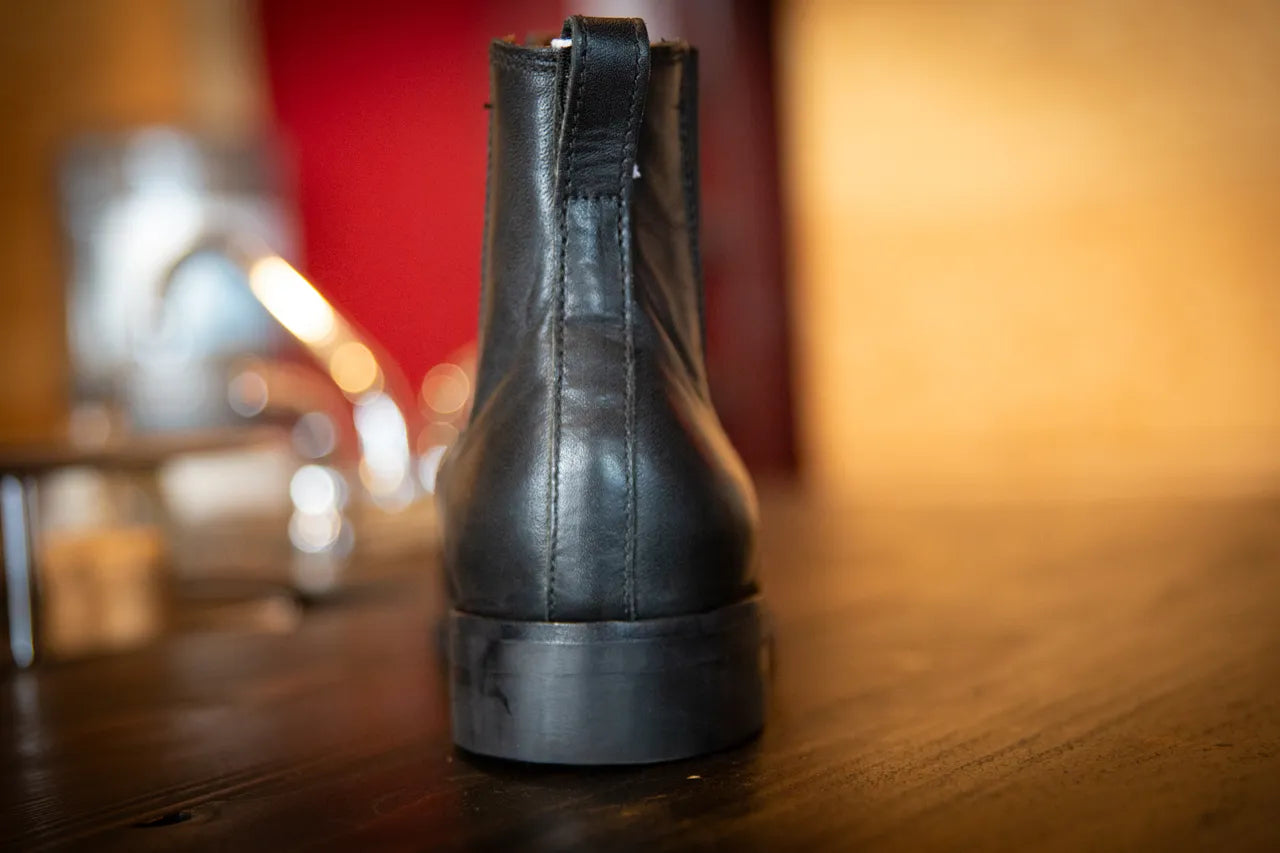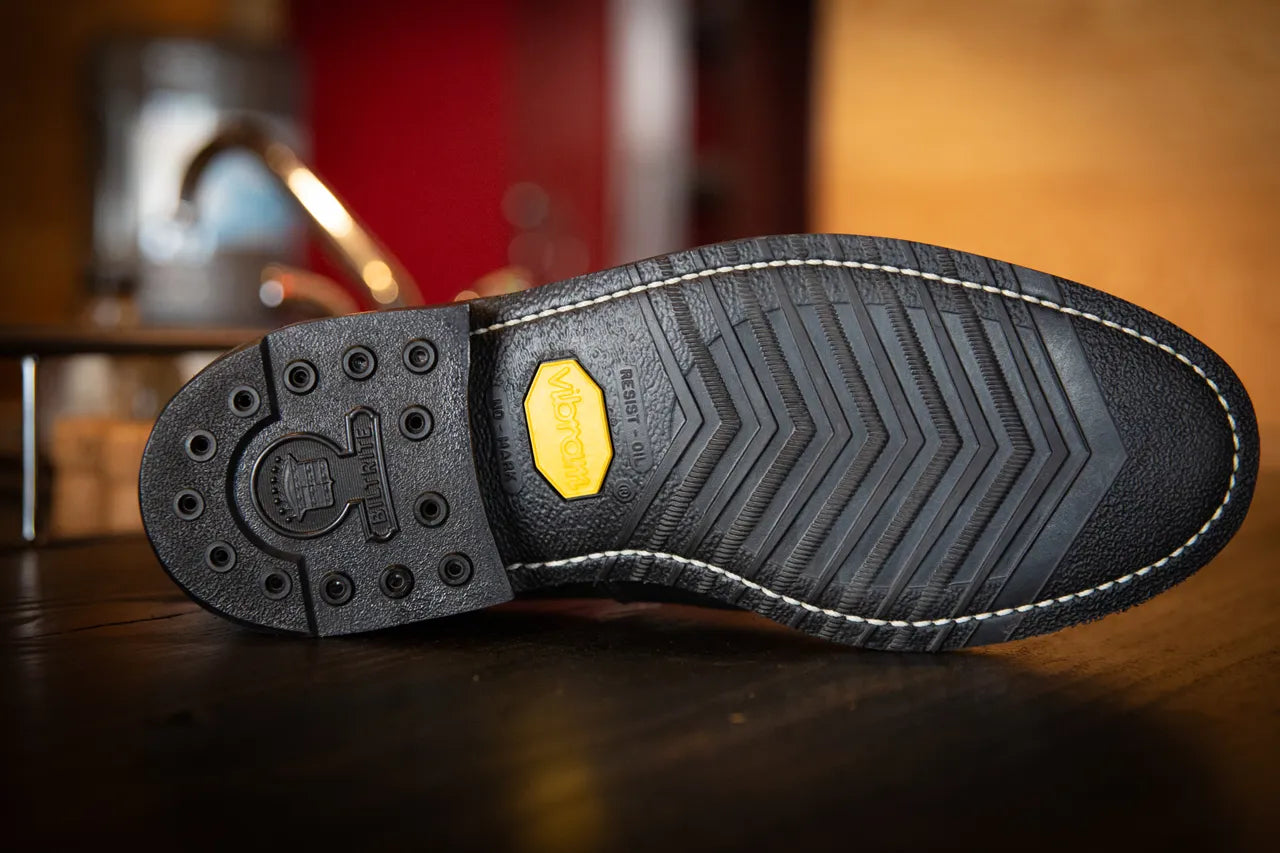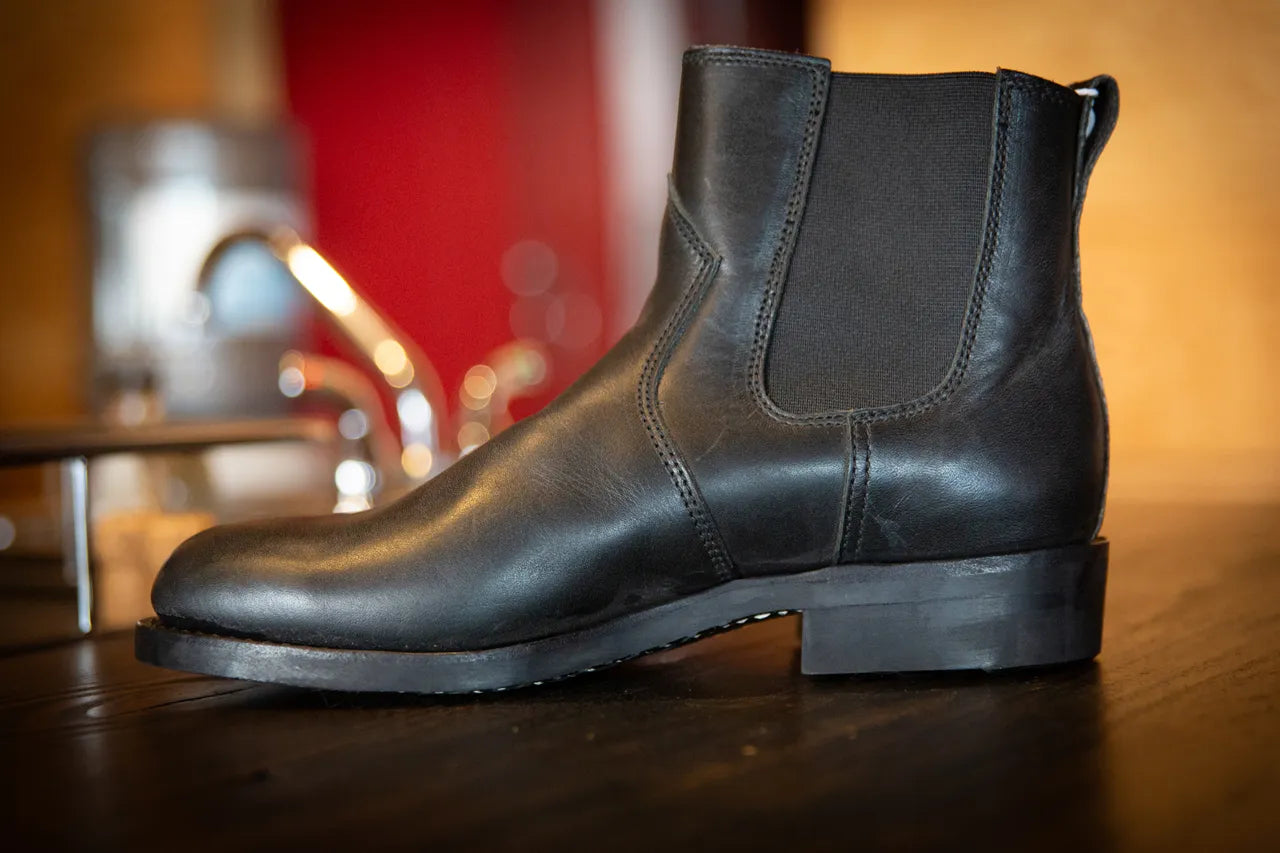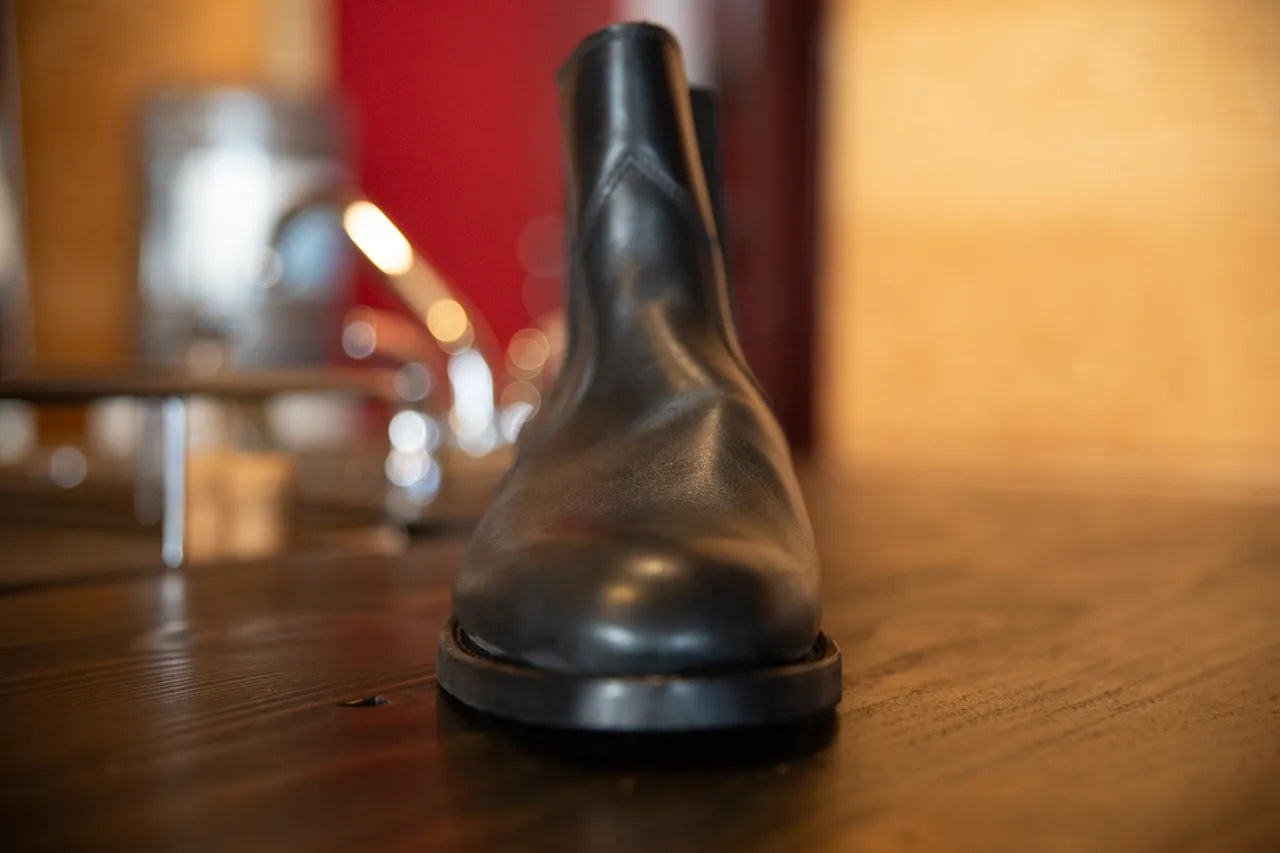 Aurora 7 EE Black Oil tan
👸 Cinderella Edition: If the shoe fits, wear it. These are one-off, original, special run boots! If we have your size you can take it home.
Discounted Items are final sale.
If you are unsure about the fit, we recommend you visit our factory
The Aurora is a square toed pull on boot Inspired by the Carnaby street Chelsea style Beatle boots of the late 60's. Durability without compromising luxury is the key component to this sturdy work-horse of a pull-on boot.
Other features include:

Built on our square toed 1950 last
Elastic gore side panels to allow for easy entry and a snug fit.
Made with 6 - 6.5 oz leather
Good-year welt
Vibram 700 sole
5.5" high
Wohlford & Co footwear is based on UK men's sizing. This typically means one full size down from your standard North American men's sneaker size and two and a half sizes for women. For example, a men's NA 8.5 would be a Wohlford 7.5, and a women's NA 8.5 would be a Wolhford 6. Please refer to the sizing chart.
If widths options are available, pick a narrow width if you have a narrow foot or want a snugger fit.  Or, pick a wider width if you know you have a high instep, wider foot, or want a little more room. 
For in-store sizing, visit us during our store hours.
🍺 We have beer!
If you have any sizing questions, please feel free to contact us.