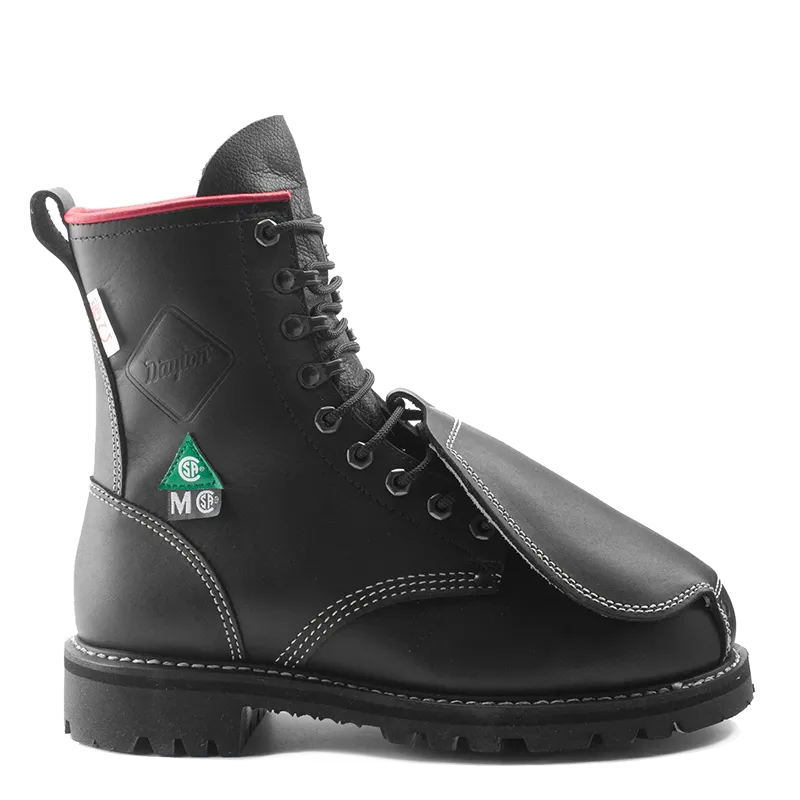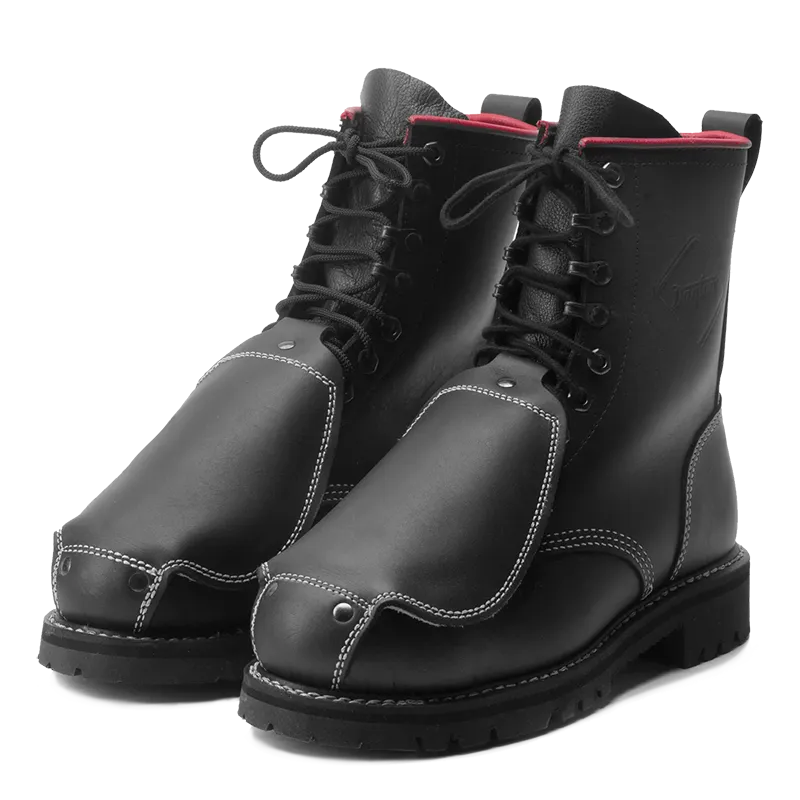 🛠 CSA Certified: These boots are known for their high safety standards, designed to protect workers in various hazardous environments such as construction sites, oil rigs or any industrial workspaces. They undergo rigorous testing to ensure they meet the stringent criteria set by the CSA.
Sporting features such as a steel toe for protection against impact and compression, puncture-resistant soles and electric shock resistance.
The Dayton CSA Work Boot is modelled on our original 64 Logger.  Made with 7-7 1/2 Oz. logger-tan full-grain leather, it is built tough to give superior wear and comfort in almost any environment.  All have a Grade 1 steel safety toe-cap and composite plate to provide CSA "Green triangle" certification.  The 10' Lineman and the 4' Romeo are ESR or Ohm rated.  The Welder comes with a rated Metatarsal Plate. 
  Standard Features:
7.5 ounce full grain upper leathers for fit and durability
Goodyear welted construction for superior support, weather resistance, durability and easy resoling
Leather lining for breathability
Full length cork fill for cushioning
Steel shank for long lasting support
Partial bellows tongue for weather resistance
Vibram 100 Classic Hiker full sole and heel base (acid and oil resistant)
Steel toe cap and composite plate
Wohlford & Co footwear is based on UK men's sizing. This typically means one full size down from your standard North American men's sneaker size and two and a half sizes for women. For example, a men's NA 8.5 would be a Wohlford 7.5, and a women's NA 8.5 would be a Wolhford 6. Please refer to the sizing chart.
If widths options are available, pick a narrow width if you have a narrow foot or want a snugger fit.  Or, pick a wider width if you know you have a high instep, wider foot, or want a little more room. 
For in-store sizing, visit us during our store hours.
🍺 We have beer!
If you have any sizing questions, please feel free to contact us.
"When buying shoes, choose a reputable brand, and don't just buy one pair: buy TWO pairs.  Then wear them on ALTERNATE DAYS. This will at least TRIPLE the normal wear for each pair.  
Why? Because in spite of the personal conviction of everyone in the fragrance of his own feet, all feet sweat and exude acids which, by cumulative effect, tend to rot the shoes from within. Giving them a 24 hour layover allows sufficient time for these corrosives to disperse.
Two good pairs of shoes worn this way will outlast half a dozen pairs when each is worn continuously. Try it."
  - Wayne Wohlford, Dayton Founder.
This boot is available in the following last.
Share