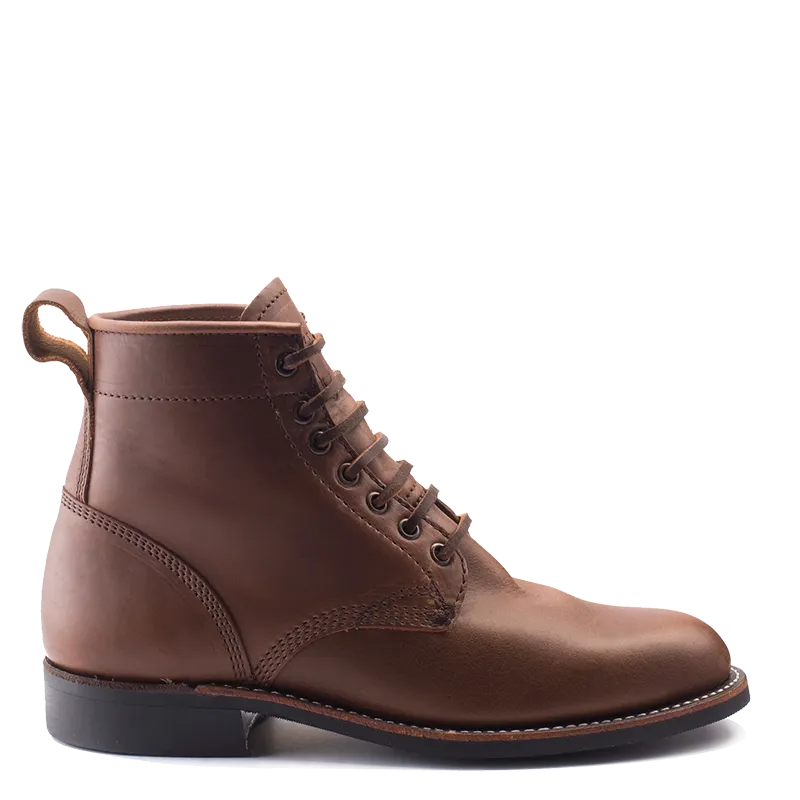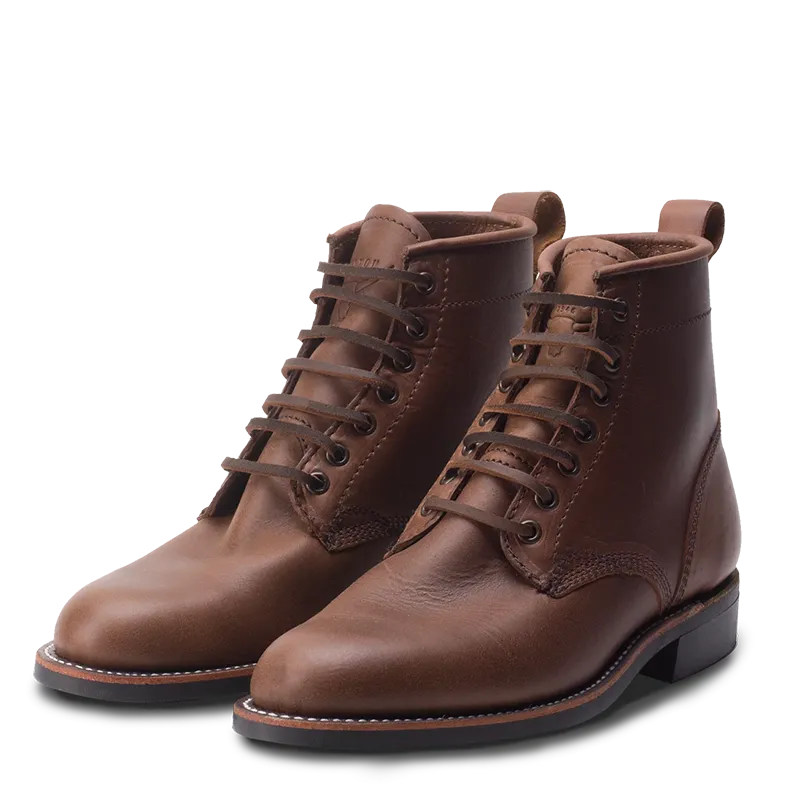 Service Boot - Made to Order
Made to Order
Made to Order
✂️ Make the Service Boot - Made to Order your own!
We have great customizations available so that you can make the Service Boot - Made to Order truly reflect your personality. 
Just purchase the base shoe, and one of our expert shoemakers will reach out to help you pick from a number of components and finishing options.
The Dayton Service heritage boot is made on our 11377 last based on a vintage Canadian Military design.  Essentially made for the "Everyman" and designed for hard wear and comfortable long use, we offer this in standard E and EEE widths/volumes; more widths are available made-to-order.

Standard Features:
6-7.5 ounce full grain upper leathers for fit and durability
Goodyear welted construction for superior support, weather resistance, durability and easy resoling
Leather lining, insole and heel counter stiffeners for fit and comfort
Full length 1/4 inch cork fill for cushioning
Steel shank for long lasting support
Bellows tongue for weather resistance
    ** We refuse to use leatherboard, cardboard, plastic, fabric/synthetic liners or foam or gel fillers.
*ALL IMAGES ARE CURRENTLY BEING UPDATED. SOME LEATHER AND SOLE OPTIONS MAY NOT APPEAR CORRECTLY OR AT ALL

*Leather laces shown sold separately.
Wohlford & Co footwear is based on UK men's sizing. This typically means one full size down from your standard North American men's sneaker size and two and a half sizes for women. For example, a men's NA 8.5 would be a Wohlford 7.5, and a women's NA 8.5 would be a Wolhford 6. Please refer to the sizing chart.
If widths options are available, pick a narrow width if you have a narrow foot or want a snugger fit.  Or, pick a wider width if you know you have a high instep, wider foot, or want a little more room. 
For in-store sizing, visit us during our store hours.
🍺 We have beer!
If you have any sizing questions, please feel free to contact us.
Made To Order (MTO) means you can choose the leather, sole type etc., and our bootmakers provide you with the best possible fit from our STOCK SIZES AND WIDTHS.
We do not do steel toe/work boot MTOs.
We do not consider orthotics. Customers may come into the shop to see if their orthotic fits in one of our stock-size boots. We do not make medically prescribed footwear.
We do not do custom-fitted/bespoke boots.
All measurements submitted by customers are considered final and accurate. Wohlford is not responsible for customers submitting incorrect information - Please measure three times!
Your Pre-Order is subject to approval by our Wohlford bootmakers. You will receive communication within 72 hours of placing your Pre-Order with approval or rejection of your order.
Order rejection is solely based on foot size/width/volume that we simply cannot accommodate.
If your order has been rejected, you will receive a full refund of your deposit amount within 3-5 business days.
If you have any questions please email support@wohlford.ca and we would be happy to walk your through the entire process.
Share