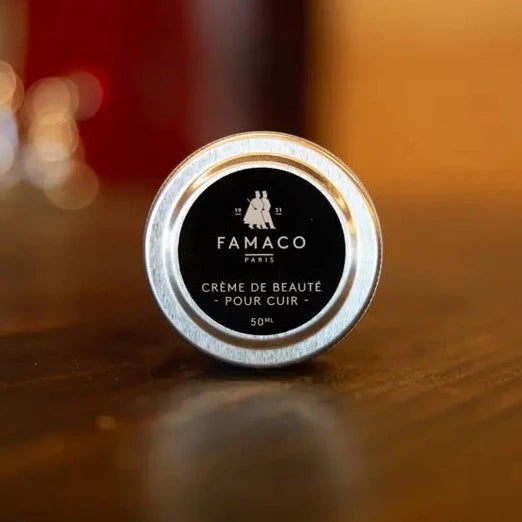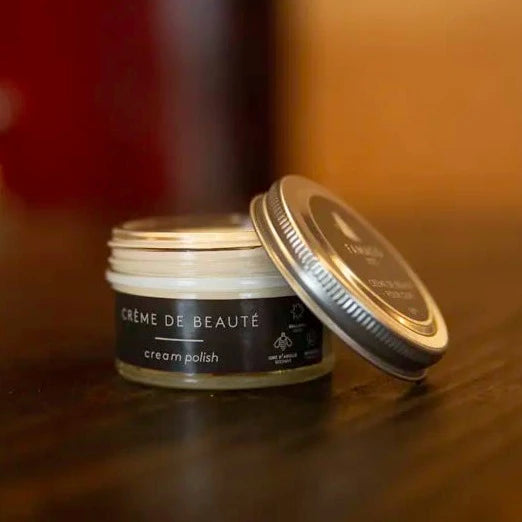 Famaco Black Shoe Cream (Cream Polish)
Do you need just a simple shine on your black boots or shoes? This is what you're looking for, simply apply with your fingers or an old rag, wait 5 mins and buff to a shine.
Beauty Cream conditions leather, restores color, and ensures long lasting shine.
Remove dirt with a brush. Apply a little cream. Allow to dry, then buff with a horsehair brush or soft cloth.
USE: To condition, preserve and improve water resistance. Regular applications will extend life and quality of any good leather.
DIRECTIONS: Apply as much as the leather will absorb including stitching. Lightly wipe dry. Apply once per month and/or after cleaning. Or if your leather looks dry.
Share